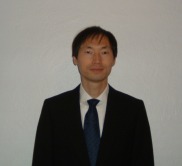 Dr. Wei Chen, OMD, MD from China, Licensed Acupuncturist in NYS & CT, Certified Acupuncturist in NJ, is a master practitioner of Acupuncture and Chinese Herbal Medicine with more than twenty-year experience of medical integrative clinical practicing, teaching, and researching.
Dr. Chen came to the USA in 1994 as a visiting scholar in the Dept. of Medicine, Columbia University. He is an adjunct research scientist in the Division of Gastroenterology in the Department of Medicine at St. Luke's-Roosevelt Hospital Center.
He taught at Touro College, visited emergency room and Senior housing to treat some severe patients with acupuncture.
Acupuncture is of wonderful healing for more than three thousand years.
People always like to ask quetions about acupuncture like when it began, who discovered or created it. In textbooks or chinese folklore, you would see some pure empirical explanations like healing after accidental human body hits, or trigger points-like sore spots came and gone with some illness. But how to connect dots to a line(merridian), link lines to inside organs, that might or must need a lot helps from anatomical knowledge, physiology, philosophy, .moxbution, massage, Qigong and more.
Acupuncture is very good for treating pain, or pain management as many insurance companies would cover. There are some theories like Gate-control theory of pain or Neurohormonal theory,trying to explain or understand acupuncture actions at the levels of brain, nerve fibers, or endorphins, etc.
Acupuncture is also very good at problems of mood, addiction, or cravings, because "In effect, acupuncture is quieting some key regions of the brain.
Acupuncture is also very good for allergy, most patients could get big relieve with few treatments.
We all use very fine disposable acupuncture needles,
and some patients complained about their friends that their friends would be too hard to be convinced that acupuncture is so relaxing
.
Site Builder weichen.ipage.com Add Site...
---